First Home Owner Grant Extended
The Andrews Government is extending the $20,000 First Home Owner Grant for people buying or building a new home for an extra 12 months, in another measure to support Victorians through the coronavirus pandemic. The extension is intended to give more Victorians the opportunity to live locally, take advantage of current pricing and enter the market for the first time. Last week, Treasurer Tim Pallas announced the regional grant – which had been due to end in June – would be extended to the middle of 2021.
The change was included in legislation that Labor passed in the emergency sitting of Parliament last week. In July 2017, Labor doubled the regional First Home Owners Grant from $10,000 to $20,000. Since then, more than 8,800 regional First Home Owner Grants have been provided, saving Victorian families $176 million. That includes more than 276 grants for the Surf Coast, worth almost $5.5 million in savings.
To be eligible for the grant, the purchaser or purchasers must be first home buyers in one of 48 local government areas buying or building a property valued at $750,000 or less and it must be used as the principal place of residence for 12 continuous months following settlement.
This qualification process makes it very difficult for first home owners in Aireys Inlet and surrounds to be eligible as properties priced under $750,000 are few and far between these days although there is still the odd opportunity.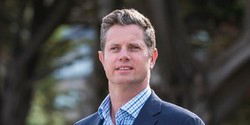 Ben Jackson                                                        
0437 380 706